Youtube %100 Organic SEO Views

Discover the impact of unique services built only for the Panelika. If your profession is YouTube, don't look for success anywhere else, and meet Panelika today.
Quick Start of the Orders
%100 Safe for Your Channel
Result are Visible
Already on The First Day!
*No bot views! %100 Real & Active viewers.
About the Service
Seo Views Through Keyword Search on YouTube
These views positively affect your video's ranking in the search query and overall.
Within a few days or weeks, you will receive 100% positive feedback.
Ultra high retention. (%70-90)
Viewers from the regions and countries you want.
The user inserts your video's keywords on youtube search bar, then picks your video out of all the results, which increase CTR.
Some viewers will also share the video (good for ranking)
You decide the keywords.
✔️ Stable and safe (no drops)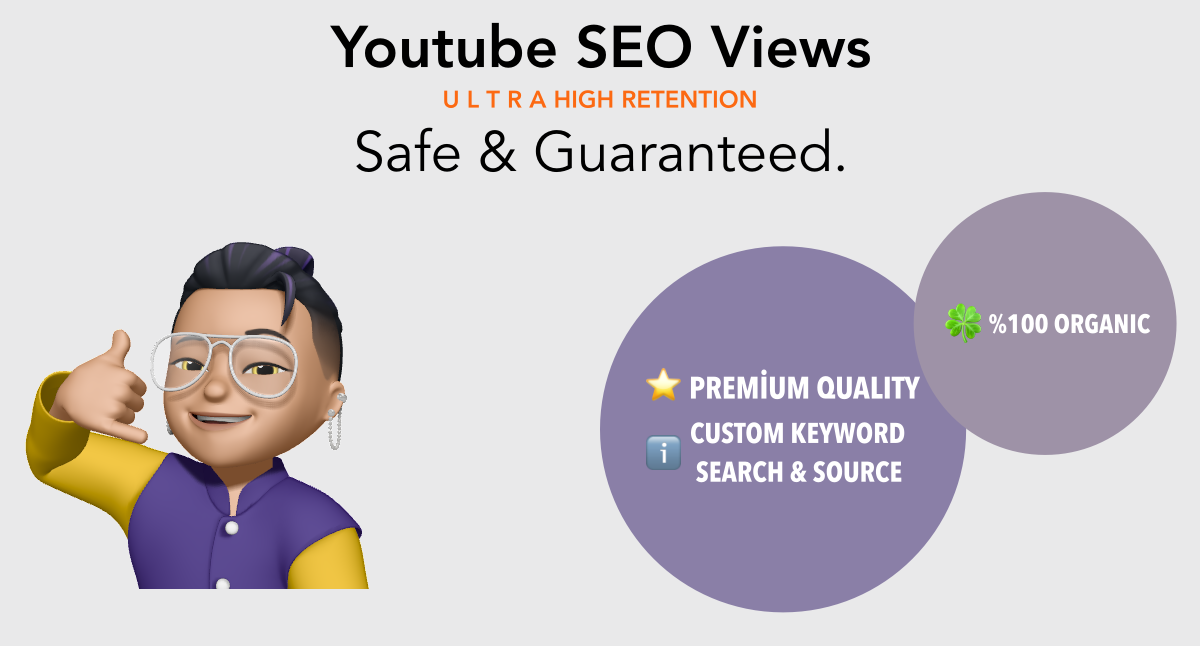 Frequently Asked Questions
Find answers to any questions you may have in mind about our products and tools. If you can't find your answer at FAQ you can reach us via our live support center without a fee.